Steve Corona: Owner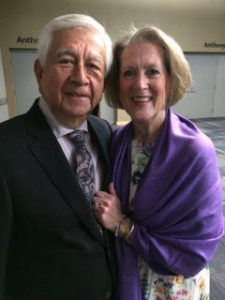 Steve Corona is the owner of Le Tour de Fort.  He acquired the rights in 2017 to operate Le Tour de Fort from Joe Wasson who founded the event in 2009.  
Steve owns two bicycles, a Specialized road bike and a Cannondale hybrid.  His basement man cave also sports a Vision Fitness treadmill and Vision Fitness spin bike.
Corona's favorite beers include Pabst Blue Ribbon and Old Speckled Hen.
Steve is a native of Gary, Indiana; he moved to Fort Wayne in 1972 when he accepted a position with WANE TV as a reporter and weekend anchor.  He worked eight years at the CBS affiliate.
He is currently serving his 38th consecutive year as a member of the Fort Wayne school board. Steve also serves on the board of Trustees at the University of St. Francis.
He and his wife Colleen have been married for 40 years. In addition to their son Vince, their other children include Evelyn, Howard and Joe.  Steve and Colleen also have 8 grandkids.
Steve is an avid Cub fan.  He has been a season ticket holder at Wrigley for 28 years and attended Game 4 of the World Series in 2016.
---
Vince Corona: President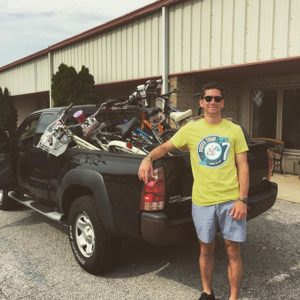 Vince Corona was born and raised in Fort Wayne.  With the exception his 5 years of military service, he has called Fort Wayne and primarily the 46807 ('07) neighborhood his home. Vince entered military service in December 2003.  After attending Basic Infantry Training and Airborne Training at Ft. Benning, GA, he was stationed with the Army's 82nd Airborne Division at Ft. Bragg, NC. He is a graduate of U.S. Army Ranger School and has deployed in support of Operation Iraqi Freedom (OIF) and Operation Enduring Freedom (OEF).
He is a member of the following Veteran Service Organizations: Military Order of the Purple Heart,  Disabled American Veterans (DAV) and Veterans of Foreign Wars (VFW).
Joe Wasson: Founder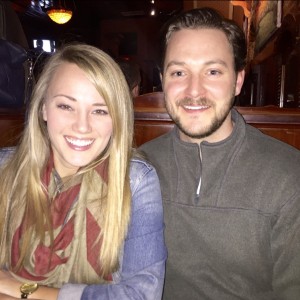 Joe Wasson entered military service in January 2003.  After attending Basic Training and Advanced Individual Training (AIT) at Ft. Knox, KY, he was then stationed with the Army's 16th Cavalry Regiment at Ft.  Knox, KY.  While on Inactive Ready Reserve (IRR) status in 2009, he deployed with the Mississippi National Guard's 155th Action Combat Team (Infantry) in support of Operation Iraqi Freedom (OIF).
Joe is the founder of LTdF. As a US Army Veteran, Joe structured his organization to raise awareness and money to support American Veterans suffering from Post-Traumatic Stress Disorder (PTSD). Joe was born and raised in Fort Wayne. After his time in the Army, Europe, and Iraq he was finally able to come back and call Fort Wayne home.  Joe continues to serve the Veteran community as the Veteran Service Officer for Allen County, Indiana.   We would not be here today without you. We love you Joe!
---